Rachael Harris Fan Page
Ode To Rachael
A bit of an update....
There are new pictures of Rach posted over at wireimage.com. And a domain has been purchased and will be up within the next few weeks. NO MORE FREE SERVERS, YAY!!! I am thrilled to be able to give Rachael a proper site that she deserves..especially after wanting to do so for months upon months..so, thank you to everyone for your patience.
This site was maintained by another Rachael fan. And until...
Wait a second.
I was inspired to check back onto this site because of one of Rachael's commercials. And between the time I came back to this site, found it was no longer maintained, registered it, and started typing this entry, another commercial with Rachael came back on.
Do you believe in signs?
Anyhow...
And from Katie..
We thought about getting Rach an actual domain, such as - rachaelharris.org. But historically [as said by Chas] people automatically come to this one. Recently, Rachael has been featured on "I Love Toys" which was beyond hysterical - and maybe a Slowskys commercial..most are still unsure if that is her voice or not.
For you loyal visitors, please stay tuned as many positive changes are to be made to the site. As we both feel that Rach deserves a nicely put together webspace. With nicely put together owners. :) :)
And if you would like to check out our myspaces, please see
Chas'
or < a href="http://www.myspace.com/anythingbutdown">Katies
:)
From a little town in Ohio. No, really!
A proper site dedicated to Rachael would be just that... dedicated.
Once we've...
I swear, Rachael. Are you stalking me?
Rachael's Quaker commercials are getting regular air play on Animal Planet. Just saw it again.
Awright. No more distractions.
Once we've posted this site, then the finesse will follow.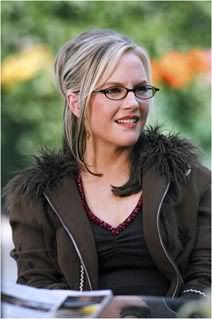 This site was recovered by Charles Ames on March 23rd, 2006.
I will attempt to contact Miss Harris directly.

This Just In!
According to Imdb, Rachael's next project will be "For Your Consideration" and is in post-production.
It appears to be produced by the Spinal Tap/Best In Show/A Mighty Wind team.
A Guestbook has been created...
and one hour later it had been spammed by a low-life drug company.
So